Samsung Closes New Jersey Offices on October 16 so more than 1,000 Employees Can Clean Up Parks, Feed the Hungry and Teach Youth on Company's Day of Service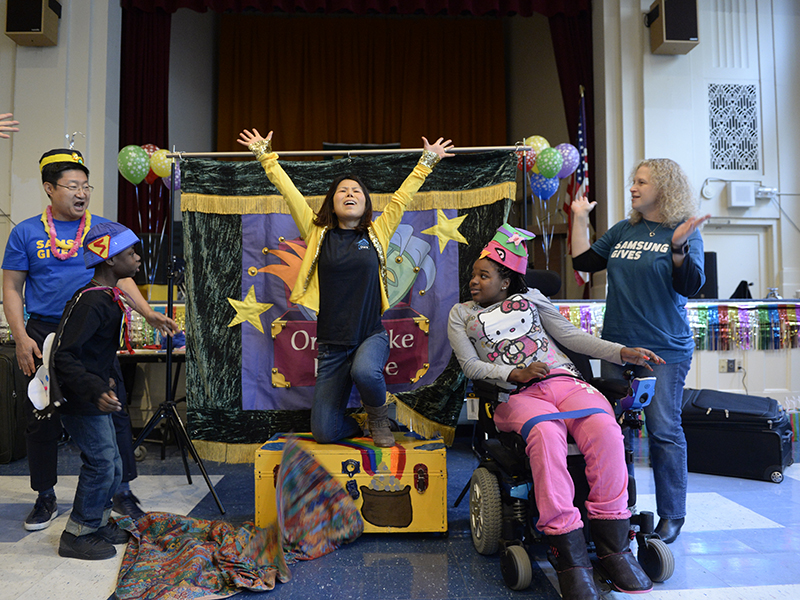 On October 16, Samsung Electronics North America closed its offices to enable 4,200 employees to give back 16,800 hours to the community at more than 50 non-profit organizations in the U.S. and Canada. The employees' volunteer activities included feeding the hungry, caring for children, cleaning up parks and building hygiene kits for the homeless, among other things. Samsung employees have donated more than 45,000 volunteer hours to community organizations across U.S. in support of education, healthcare and environment sustainability, since 2014.

Samsung employees are driven by their passion to make the world a better place. Whether through technology, innovation or giving back, Samsung believes in investing in local communities, encouraging employees to use their skills and time to help better the lives of others. Through its semi-annual Day of Service, Samsung ensures that the company's employees have the opportunity to do their part to support education, healthcare and environmental sustainability today, to create a better tomorrow.
Contact
Nelson Moran

Producer, Editor

United States

201-638-5413